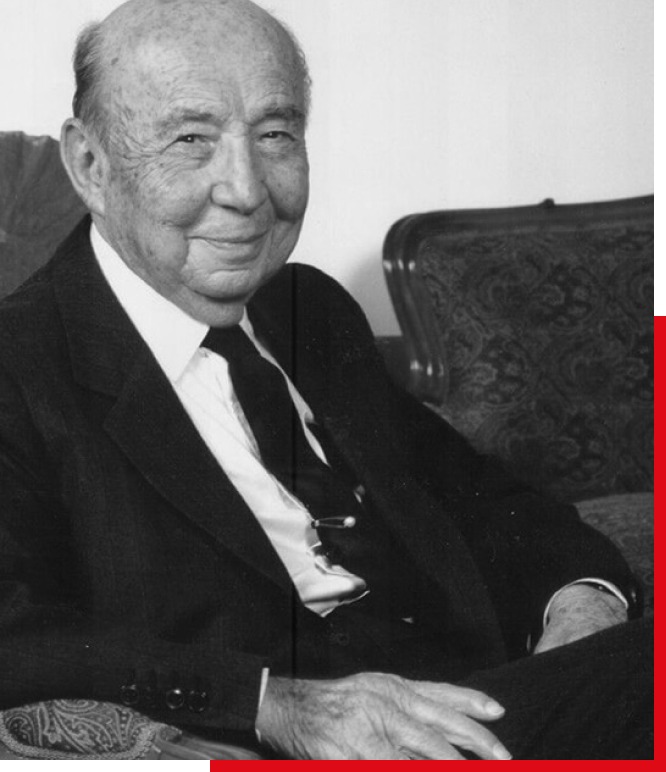 Vehbi Koç Speech of Mr. Vehbi KOÇ, our founder, at the opening of Tat Mustafakemalpaşa Plant:
We have chosen the town of Mustafakemalpaşa as the center of our enterprise. Upon successful completion of the trials with seeds brought from Portugal that lasted for 2 years, we have established TAT KONSERVE SANAYİ A.Ş. with a capital of TL 12,000,000.
We purchased land at Mustafakemalpaşa and began the construction, identified the machines to be used at the plant and ordered them. Finally, we completed the construction on Sunday, February 8, 1968, we signed contracts with the villagers for the crop of 1968. If God permits, we plan to start the production in September. If we will able to bring foreign currency to the country by exporting a product of the country which has never been exported before, I will be very happy and forget all my tiredness.
If we succeed in this business, I believe that many factories will be erected in the country to manufacture export products. Indeed, we plan to expand our business with new products toward the Central Anatolian Region which needs development.
I trust that God will help us in the realization of this business which I have been pursuing with sweat and hard work relentlessly for over 20 years. By taking the opportunity, I would like to remember and thank all the persons and my colleagues who have been extending their invaluable help to me since the very beginning of the enterprise. We must work hard unrelentingly from now on as well in order to be successful in this work.
I wish success and give my respect to all of you..
Istanbul, 18.03.1968 Vehbi Koç